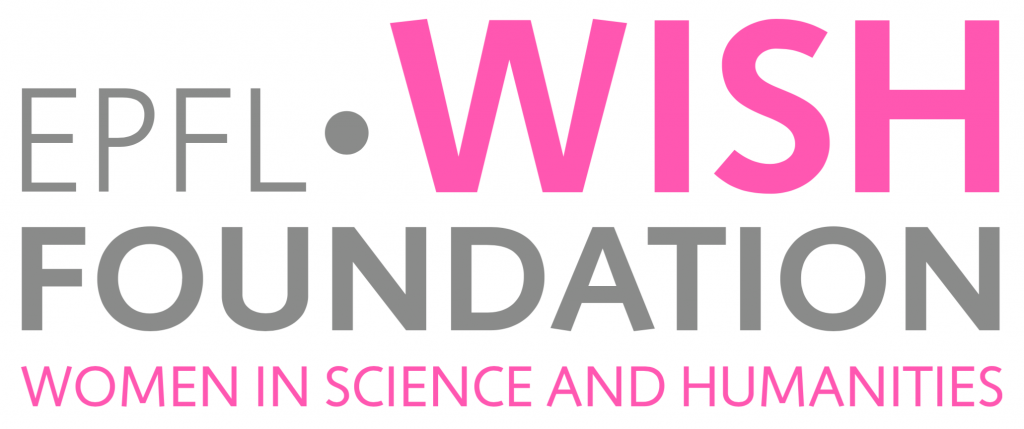 ---
The world needs science & science needs women
Why WISH ?
WISH stands for Women In Science & Humanities.
Our goal is to support young women in STEM, in particular at EPFL, as well as to encourage them to continue their research and pursue their dreams in a higher professional career.
We work on several fields : representation, financial support, coaching and recognition of brilliant women across the world.
Learn more about our mission here.
Some key numbers
Although the number of female* students in STEM is on the rise, women represent only 30% of researchers worldwide. (Unesco, 2019)
Women are 23% more likely to drop out of STEM subjects than their male counterparts. The peak of their drop-out is reached following the 7th semester. (IZA, Institute of Labor Economics, 2019)
Women make up only 11% of the tenure-track professors at EPFL. This number goes up to 22% for associate professors and 15% for full professors. (EPFL, Gender Monitoring, 2019)
Erna Hamburger Prize Ceremony 2021
Professor Dame Sarah Gilbert is this year's Erna Hamburger Prize winner! ​The ceremony will take place on October 18th. Click here for more information on the event.
BCG x WISH – Build your own brand!
Learn all about building your own brand and reclaiming the image of yourself you give to the world in this workshop in partnership with the Boston Consulting Group (BCG). 20 students will be selected by WISH and BCG to participate on May 28th, 13.00. More information here.
International Women's Day
The 8th of March is celebrated worldwide as International's Women's Day. But this day is meaningful far beyond celebrations and flowers. This day reminds us that women* today still have to fight to be treated fairly and with respect. Check out our Instagram post​ to learn more about this!
Round Table Discussions – Spring 2021
The Discussion Lunches are back! Due to the Covid-19 pandemic, they will be held online, taking the form of a Zoom meeting. Click here for more information!
Erna Hamburger Prize Ceremony 2020
Prof. Michal Lipson is this year's Erna Hamburger Prize winner! ​She held an online presentation "Computing at the speed of light" available on this page. Click here for more information on the event.
WISH's book recommendations
We created an amazing book list during December 2020 to give you a little inspiration. Looking for a present, or an interesting read? Check it out!